International investment relationships
Ph. D. Vladimir A. Bublik

Ural State Law University. Yekaterinburg

Ph. D. Anna Gubareva

Ural State Law University. Yekaterinburg

Ph. D. Kseniya Kovalenko

Altai State University. Barnaul
Resumen
The article shows that in the Russian legal science has repeatedly been proposals to introduce additional criteria for classification of investments as "foreign investment" category, concerning to the criterion of the invested capital. Foreign investment regime would extend to the Russian citizen's investments, received from abroad, that would facilitate the return of exported capital. In addition, the control of foreign capital in the Russian economy would be more flexible and indirect investment capital from foreign sovereign funds would be taken into account. However, the Russian legislature does not fully consider that criteria.
Keywords:
Investment, foreign economic activity, protection of the national economy, attraction of foreign resources for the development of the national economy.
RESUMEN
El artículo muestra que en la ciencia jurídica rusa ha sido repetidamente propuestas para introducir criterios adicionales para la clasificación de las inversiones como "inversión extranjera" categoría, en relación con el criterio del capital invertido. El régimen de inversión extranjera se extendería a las inversiones del ciudadano ruso, recibidas desde el exterior, que facilitarían el retorno del capital exportado. Además, el control del capital extranjero en la economía rusa sería más flexible y se tomaría en cuenta el capital de inversión indirecta de los fondos soberanos extranjeros. Sin embargo, el legislador ruso no considera plenamente esos criterios.
Palabras clave:
Inversión, actividad económica extranjera, protección de la economía nacional, atracción de recursos externos para el desarrollo de la economía nacional.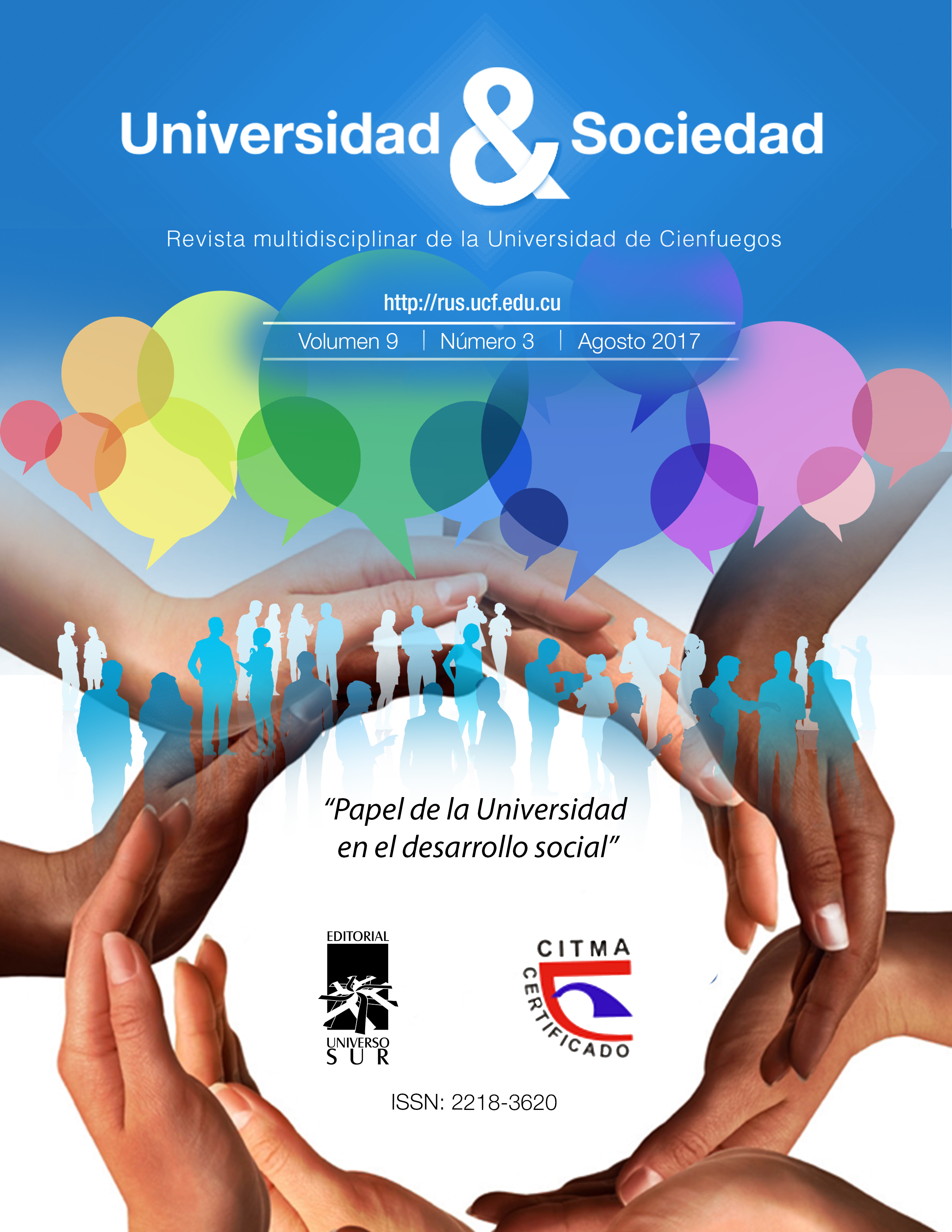 Cómo citar
Bublik, P. D. V. A., Gubareva, P. D. A., & Kovalenko, P. D. K. (2017). International investment relationships. Universidad Y Sociedad, 9(3), 306-309. Recuperado a partir de https://rus.ucf.edu.cu/index.php/rus/article/view/646
Esta obra está bajo licencia internacional
Creative Commons Reconocimiento-NoComercial-SinObrasDerivadas 4.0
.
La editorial "Universo Sur", de la Universidad de Cienfuegos, publica el contenido de la Revista "Universidad y Sociedad" bajo una Licencia Creative Commons Atribución-NoComercial-SinDerivar 4.0 Internacional.
© Podrá reproducirse, de forma parcial o total, el contenido de esta publicación, siempre que se haga de forma literal y se mencione la fuente.