Prospects for special economic zone development in Russia
Ph. D. Vladimir S. Belykh

Ural State Law University. Yekaterinburg

Ph. D. Anna Gubareva

Ural State Law University. Yekaterinburg

Ph. D. Kseniya Kovalenko

Altai State University. Barnaul
Resumen
The article shows that the establishment of territories with a special economic status actually represents an experiment aimed to achieve a social-and-economic effect.
Therefore, relations in the field of legal regulation applied to territories with a special economic status cannot be referred to private relations. These are purely public relations focused on temporal changes in standards of entrepreneurship. They cannot be referred to any individual public relations since the conducted experiment may bring changes to general standards of both customs and currency regulation.
Keywords:
Investment, foreign economic activity, protection of the national economy, attraction of foreign resources for the development of the national economy.
RESUMEN
El artículo muestra que el establecimiento de territorios con un estatus económico especial representa en realidad un experimento dirigido a lograr un efecto socioeconómico.
Por lo tanto, las relaciones en el campo de la regulación legal aplicada a territorios con un status económico especial no pueden ser referidas a relaciones privadas. Se trata de relaciones puramente públicas centradas en cambios temporales en los estándares de emprendimiento. No pueden ser referidos a relaciones públicas individuales ya que el experimento conducido puede traer cambios a las normas generales de regulación aduanera y monetaria.
Palabras clave:
Zonas económicas especiales, crímenes económicos, estrategia económica, experimento legal.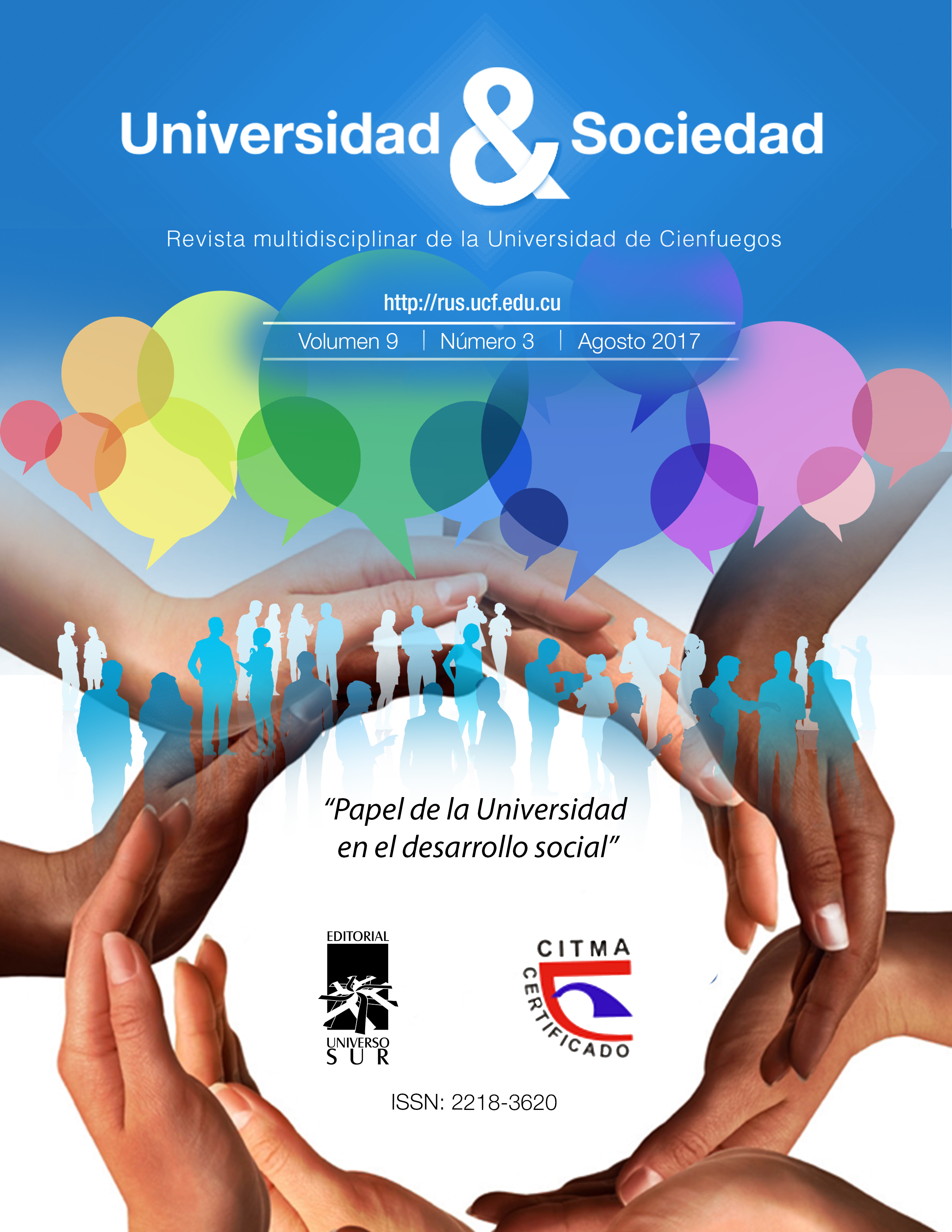 Cómo citar
S. Belykh, P. D. V., Gubareva, P. D. A., & Kovalenko, P. D. K. (2017). Prospects for special economic zone development in Russia. Universidad Y Sociedad, 9(3), 24-26. Recuperado a partir de https://rus.ucf.edu.cu/index.php/rus/article/view/602
Esta obra está bajo licencia internacional
Creative Commons Reconocimiento-NoComercial-SinObrasDerivadas 4.0
.
La editorial "Universo Sur", de la Universidad de Cienfuegos, publica el contenido de la Revista "Universidad y Sociedad" bajo una Licencia Creative Commons Atribución-NoComercial-SinDerivar 4.0 Internacional.
© Podrá reproducirse, de forma parcial o total, el contenido de esta publicación, siempre que se haga de forma literal y se mencione la fuente.