On the issue of the concept of legal relationship
Ph. D. Elena G. Shablova

Ural State Law University. Yekaterinburg

Ph. D. Anna Gubareva

Ural State Law University. Yekaterinburg

Ph. D. Kseniya Kovalenko

Altai State University. Barnaul
Resumen
Legal relationship is a social communication between individuals, occurs on the law basis, characterized by the presence of the subjective legal rights and responsibilities and supported by (guaranteed) power of the government. Foreign economic relations are trade activities, that are legally regulated, or, more precisely, that are regulated by the applicable law of organizational and property (economic) relations, forming in the trade process between Russian and foreign individuals. In the article the concepts of the term "legal relationship" are analyzed, various doctrinal ideas about the structure of legal relations are examined. As the socio-economic system of relations develops, the authors of the article raise the question of the existence of complex legal relations and conduct their analysis.
Keywords:
Legal relationship, foreign economic activity, private law, rights.
RESUMEN
Relación jurídica es una comunicación social entre los individuos, se produce en base a la ley, que se caracteriza por la presencia de los derechos y responsabilidades legales subjetivos y apoyado por el poder (garantizado) del gobierno. Relaciones económicas son las actividades comerciales, que están regulados legalmente, o, más precisamente, que están regulados por la legislación aplicable en las relaciones de organización y de propiedad (económicos), formando en el proceso de comercio entre los individuos rusos y extranjeros. En el artículo se analizan los conceptos de la expresión "relación jurídica", se examinan varias ideas doctrinales acerca de la estructura de las relaciones jurídicas. A medida que el sistema socio-económico de las relaciones se desarrolla, los autores del artículo plantean la cuestión de la existencia de relaciones jurídicas complejas y llevar a cabo su análisis.
Palabras clave:
Relación jurídica, la actividad económica exterior, derecho privado, derecho.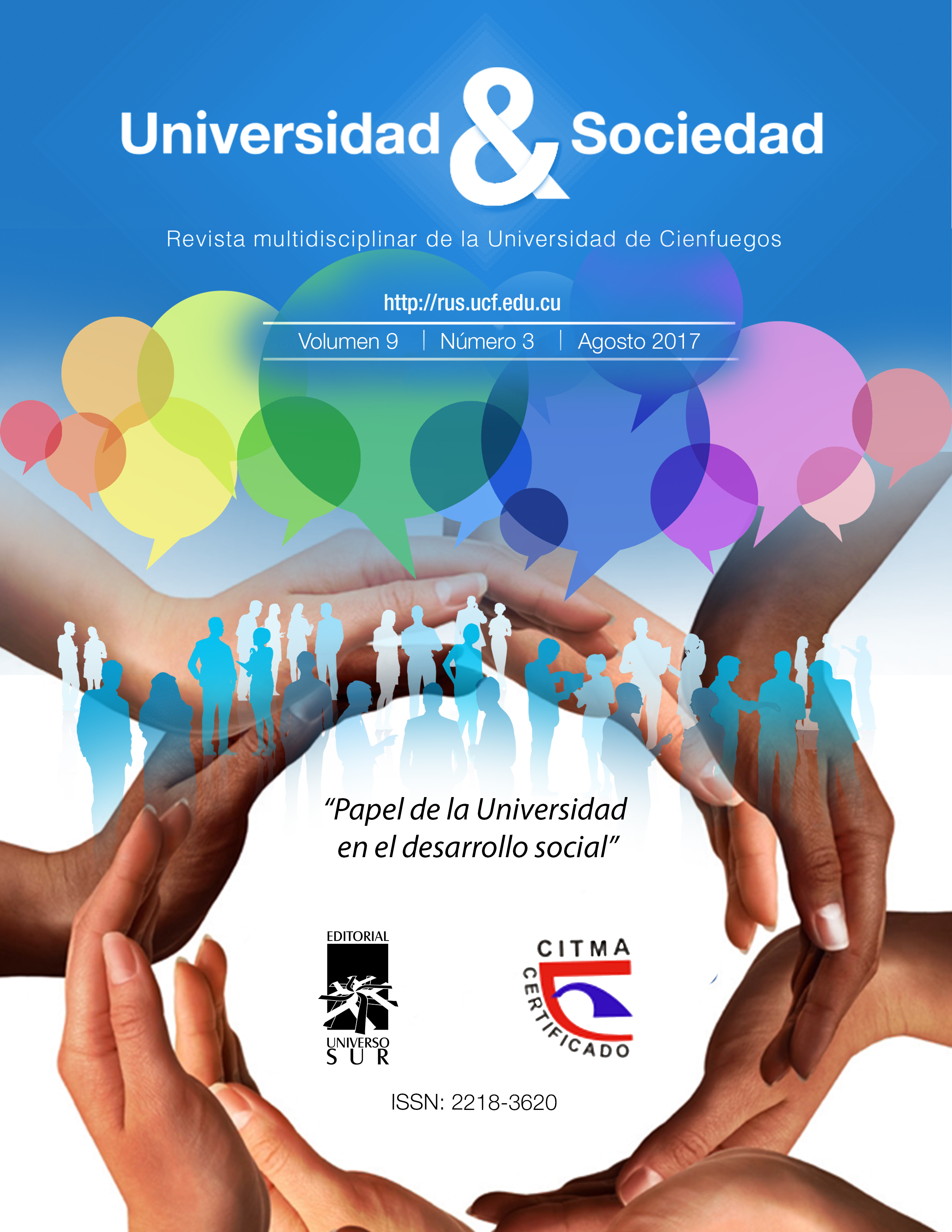 Cómo citar
Shablova, P. D. E. G., Gubareva, P. D. A., & Kovalenko, P. D. K. (2017). On the issue of the concept of legal relationship. Universidad Y Sociedad, 9(3), 135-138. Recuperado a partir de https://rus.ucf.edu.cu/index.php/rus/article/view/620
Esta obra está bajo licencia internacional
Creative Commons Reconocimiento-NoComercial-SinObrasDerivadas 4.0
.
La editorial "Universo Sur", de la Universidad de Cienfuegos, publica el contenido de la Revista "Universidad y Sociedad" bajo una Licencia Creative Commons Atribución-NoComercial-SinDerivar 4.0 Internacional.
© Podrá reproducirse, de forma parcial o total, el contenido de esta publicación, siempre que se haga de forma literal y se mencione la fuente.