International popularization of financial pyramids: theoretical and practical aspects
Ph. D. Ivan Y. Kozachenko

Ural State Law University. Yekaterinburg

Ph. D. Anna Gubareva

Ural State Law University. Yekaterinburg

Ph. D. Kseniya Kovalenko

Altai State University. Barnaul
Resumen
At present, the financial and economic sector is one of the most imperfect and vulnerable areas of public relations, which are subject to enhanced protection. The development of financial relations in the world requires constant adjustment of legal regulation in this area of public relations, especially in the context of modern legal integration, globalization and the global financial crisis. In modern conditions, the instability of the global economy, in general, and the crisis economic phenomena in Russia, in particular, including the growing influence of the negative consequences of the sanctions policy towards our country in 2014-2015. Highly specialized studies on the problems under consideration are clearly insufficient, the urgency of the majority is lost in connection with the mega-dynamic development of public relations, the change in state policy.
Keywords:
financial pyramids, economic security, bankrupt, criminal cases.
RESUMEN
En la actualidad, el sector financiero y económico es uno de los sectores más imperfectos y vulnerables de las relaciones públicas, que están sujetos a una mayor protección. El desarrollo de las relaciones financieras en el mundo requiere un ajuste constante de la regulación legal en este ámbito de las relaciones públicas, especialmente en el contexto de la integración jurídica moderna, la globalización y la crisis financiera mundial. En las condiciones modernas, la inestabilidad de la economía global, en general, y los fenómenos económicos de crisis en Rusia, en particular, incluida la creciente influencia de las consecuencias negativas de la política de sanciones hacia nuestro país en 2014-2015. Los estudios altamente especializados sobre los problemas considerados son claramente insuficientes, la urgencia de la mayoría se pierde en relación con el desarrollo mega-dinámico de las relaciones públicas, el cambio en la política estatal.
Palabras clave:
Pirámides financieras, seguridad económica, quiebras, causas penales.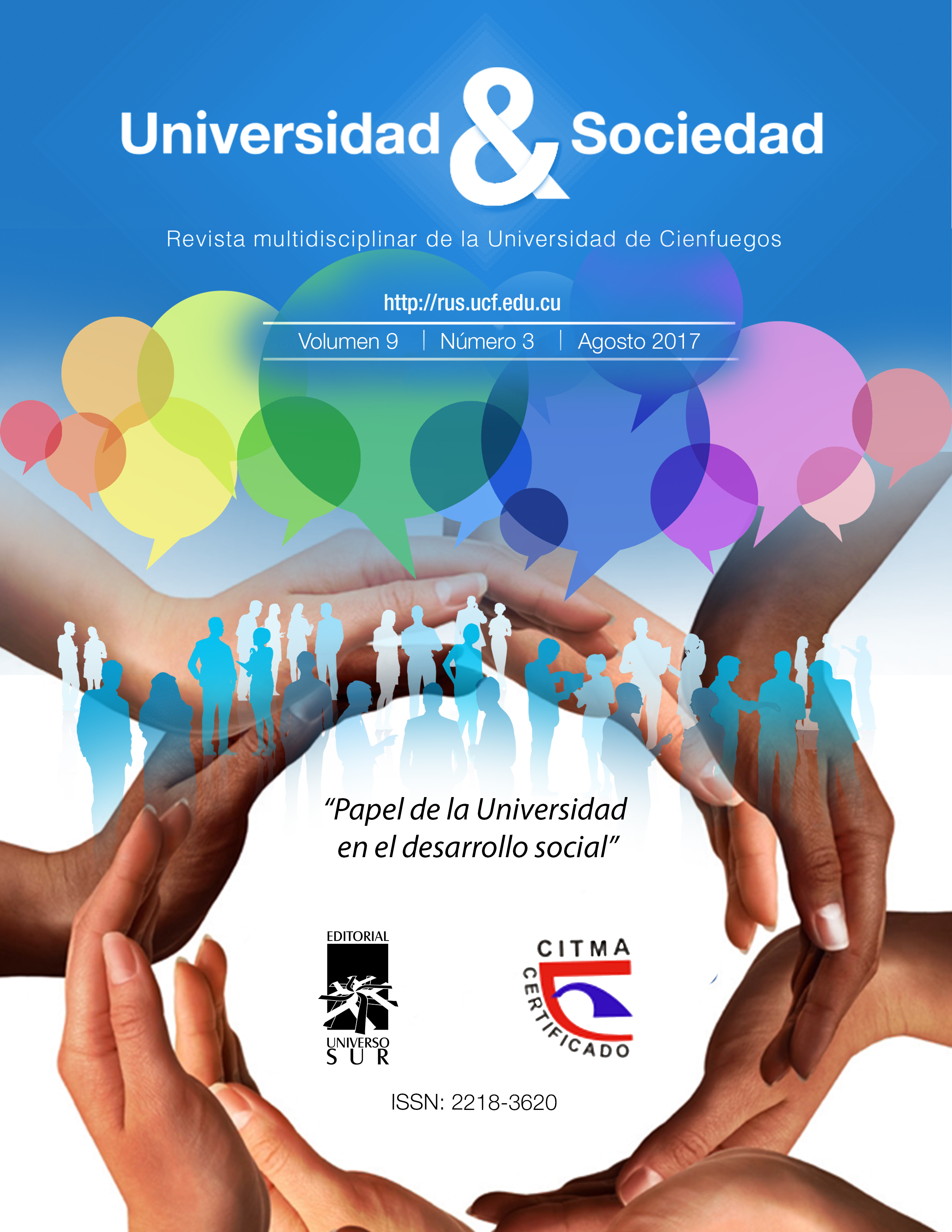 Cómo citar
Kozachenko, P. D. I. Y., Gubareva, P. D. A., & Kovalenko, P. D. K. (2017). International popularization of financial pyramids: theoretical and practical aspects. Universidad Y Sociedad, 9(3), 261-264. Recuperado a partir de https://rus.ucf.edu.cu/index.php/rus/article/view/639
Esta obra está bajo licencia internacional
Creative Commons Reconocimiento-NoComercial-SinObrasDerivadas 4.0
.
La editorial "Universo Sur", de la Universidad de Cienfuegos, publica el contenido de la Revista "Universidad y Sociedad" bajo una Licencia Creative Commons Atribución-NoComercial-SinDerivar 4.0 Internacional.
© Podrá reproducirse, de forma parcial o total, el contenido de esta publicación, siempre que se haga de forma literal y se mencione la fuente.