Bringing to disciplinary responsibility of employees and employers on labor law
Ph. D. Kseniya E. Kovalenko

Altai State University. Barnaul. Russian Federation

MSc. Natalia E. Kovalenko

Altai State University. Barnaul. Russian Federation

MSc. Eugene V. Kovalenko

Altai State University. Barnaul. Russian Federation
Resumen
The work deals with the issues of attracting employees and managers to material liability for inflicting last damage on the employer, and the regulation of the provisions on the liability of the parties to the employment contract. The objectives of labor legislation are the establishment of state guarantees of labor rights and freedoms of citizens, the creation of favorable working conditions, the protection of the rights and interests of workers and employers. The main tasks of the labor legislation are the creation of the necessary legal conditions for achieving optimal coordination of the interests of the parties to labor relations, the interests of the state, as well as the legal regulation of labor relations and other directly related relations. Based on the current civil law, the jurisdiction of labor disputes about the material responsibility of employees has been established. Based on judicial practice, the issues of establishing the damage caused, cases of limited, full and collective material liability are covered. Keywords: Labor law, employee, employer, liability, compensation for harm. RESUMEN El trabajo se ocupa de los problemas de atraer empleados y gerentes a la responsabilidad material por infligir el último daño al empleador, y la regulación de las disposiciones sobre la responsabilidad de las partes en el contrato de trabajo. Los objetivos de la legislación laboral son el establecimiento de garantías estatales de los derechos laborales y las libertades de los ciudadanos, la creación de condiciones de trabajo favorables, la protección de los derechos e intereses de los trabajadores y los empleadores. Las principales tareas de la legislación laboral son la creación de las condiciones legales necesarias para lograr una coordinación óptima de los intereses de las partes en las relaciones laborales, los intereses del estado, así como la regulación legal de las relaciones laborales y otras relaciones directamente relacionadas. Con base en la ley civil actual, se ha establecido la jurisdicción de las disputas laborales sobre la responsabilidad material de los empleados. Con base en la práctica judicial, se cubren los problemas de establecer el daño causado, los casos de responsabilidad material limitada, total y colectiva. Palabras clave: Ley laboral, empleado, empleador, responsabilidad, compensación por daños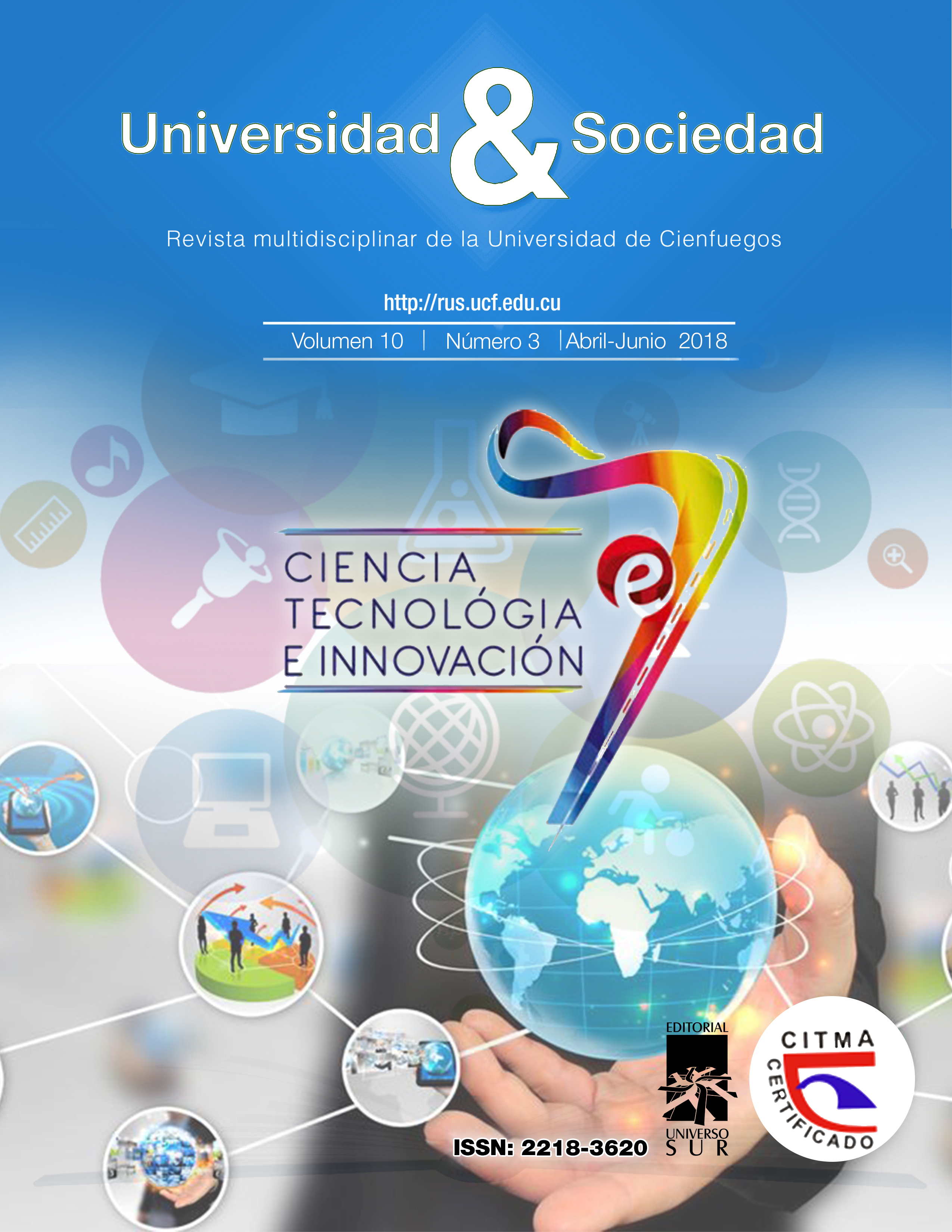 Esta obra está bajo licencia internacional
Creative Commons Reconocimiento-NoComercial-SinObrasDerivadas 4.0
.
La editorial "Universo Sur", de la Universidad de Cienfuegos, publica el contenido de la Revista "Universidad y Sociedad" bajo una Licencia Creative Commons Atribución-NoComercial-SinDerivar 4.0 Internacional.
© Podrá reproducirse, de forma parcial o total, el contenido de esta publicación, siempre que se haga de forma literal y se mencione la fuente.
Declaración de privacidad
La totalidad del contenido de la Revista Universidad y Sociedad está registrado y protegidos por las leyes de protección de la propiedad intelectual. Los derechos de propiedad intelectual de cada artículo son cedidos por sus autores a la revista. Al someter el manuscrito, y únicamente en caso de ser aceptado para publicación, los autores aceptan que el copyright de su artículo queda transferido a la revista. No obstante, se considerarán todas las solicitudes de autorización por parte de los autores con fines de reproducción de sus artículos.
Los nombres y las direcciones de correo electrónico introducidos en esta revista se usarán exclusivamente para los fines establecidos en ella y no se proporcionarán a terceros o para su uso con otros fines.
Privacy Statement
The entire content of the Revista Universidad y Sociedad is registered and protected by the laws of protection of intellectual property. The intellectual property rights of each article are assigned by the authors to the journal. When submitting the manuscript, and only if it is accepted for publication, the authors accept that the copyright of their article is transferred to the journal.
However, all requests for authorization by the authors with the purpose of reproducing their articles will be considered.