Defining, Classifying and Developing Soft Skills in Higher Education: Competency-Based and Humanistic Approaches
Resumen
The focus of this research is on the problem of paradoxical and ambiguous development of soft skills in the context of modern education. In present-day scientific discourse, soft skills are addressed from two perspectives representing the competency-based approach relying on the theory of human capital and the humanistic approach rooted in the concept of Bildung. The performed analysis suggests that the main difference between these positions can be found in their educational goals: to develop the student's soft skills for the sake of treating the student either as a means or as an end (by Kant's ethics). Modern educational theory and practice are characterized by the first approach: Universities are aimed at satisfying the needs of the labor market (in keeping with the knowledge-driven economy pressing for development of soft skills). The comparative analysis of the revealed viewpoints demonstrates limitations of the competency-based approach and suggests the importance of its humanization. The latter can be achieved, among other things, through refocusing from the human capital theory to the human capability approach.
Keywords:
Competencies, educational philosophy, pedagogy, university, concept of Bildung, higher education.
RESUMEN
Este estudio va enfocado al problema de la paradoja y la ambigüedad del desarrollo de las habilidades blandas en el contexto de la educación moderna. Se demuestra que el examen de las habilidades blandas en el discurso científico contemporáneo se lleva a cabo desde dos posiciones: desde la posición del enfoque de competencia basado en la teoría del capital humano y desde la posición del enfoque humanista, cuyas bases son observables en el concepto de Bildung. En el transcurso del análisis, detectamos que la diferencia esencial de estas posiciones radica en sus objetivos educativos: desarrollar las habilidades blandas del estudiante en aras de la actitud con respecto al estudiante, ya sea como un medio o como un objetivo (desde el punto de vista de la ética de I. Kant). Es necesario señalar que en la práctica y teoría educativas contemporáneas prevalece precisamente el primer enfoque, cuando la tarea principal de las instituciones de educación superior es satisfacer las necesidades del mercado laboral. El análisis comparativo de las posiciones identificadas por los autores permitió argumentar las limitaciones del enfoque de competencia y llegar a la conclusión de la necesidad de su humanización, por ejemplo, reorientándolo de la teoría del capital humano a la teoría del potencial humano.
Palabras clave:
Competencias, filosofía de la educación, pedagogía, Universidad, concepto Bildung, educación superior.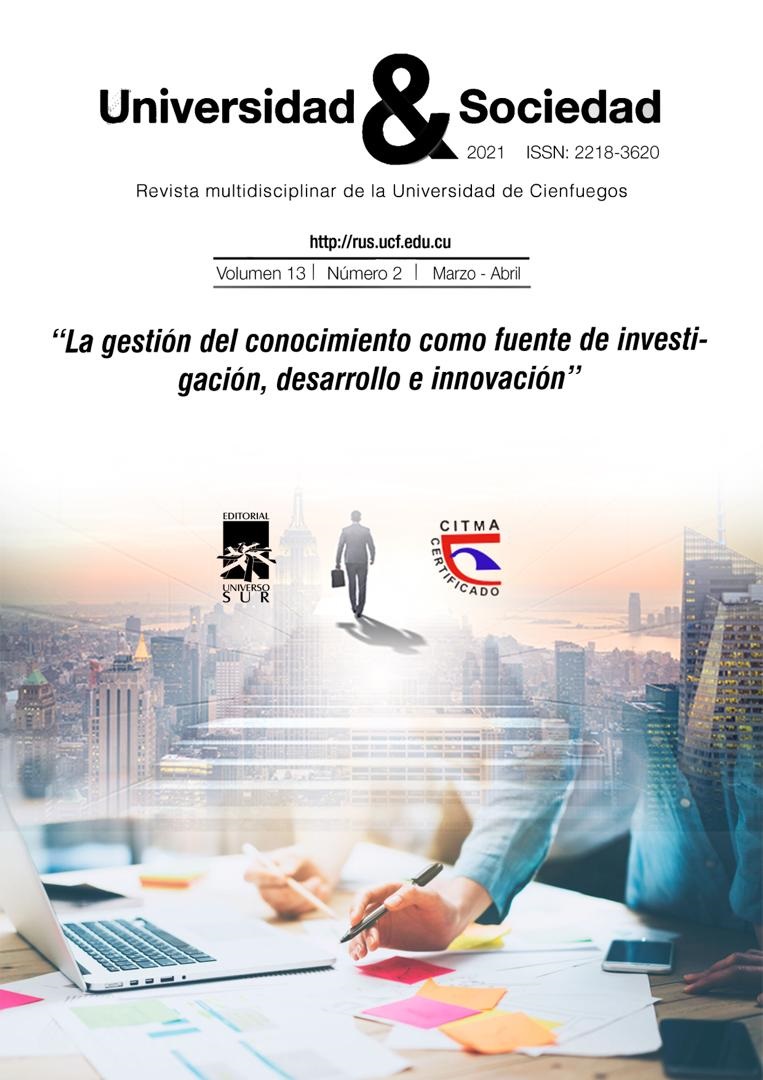 Cómo citar
Sergeevna Gilyazova, O., Igorevich Zamoshchansky, I., & Igorevna Vaganova, O. (2021). Defining, Classifying and Developing Soft Skills in Higher Education: Competency-Based and Humanistic Approaches. Universidad Y Sociedad, 13(2), 241-248. Recuperado a partir de https://rus.ucf.edu.cu/index.php/rus/article/view/1961
Esta obra está bajo licencia internacional
Creative Commons Reconocimiento-NoComercial-SinObrasDerivadas 4.0
.
La editorial "Universo Sur", de la Universidad de Cienfuegos, publica el contenido de la Revista "Universidad y Sociedad" bajo una Licencia Creative Commons Atribución-NoComercial-SinDerivar 4.0 Internacional.
© Podrá reproducirse, de forma parcial o total, el contenido de esta publicación, siempre que se haga de forma literal y se mencione la fuente.