Features of the psychological and pedagogical adaptation of students1st grade to study in a comprehensive school
Resumen
The article examines the problem of adaptation of students to learning at the first stage in a general education institution. The author gives a definition of the concept of "adaptation to school", and describes the conditions that affect the success of this process. Particular attention is paid to the child's psychological readiness for learning, conducting targeted work with younger students and their legal representatives, as well as the continuity of preschool and primary education. The presented information is supplemented with statistical data and analysis of the specifics of adaptation to educational institutions of primary school students in some countries of the post-Soviet space.
Keywords:
Adaptation, school, first grader, success, efficiency, education, readiness, family.
RESUMEN
El artículo examina el problema de la adaptación de los estudiantes al aprendizaje en la primera etapa en una institución de educación general. El autor da una definición del concepto de "adaptación a la escuela", y describe las condiciones que afectan el éxito de este proceso. Se presta especial atención a la preparación psicológica del niño para el aprendizaje, realizando un trabajo específico con los estudiantes más jóvenes y sus representantes legales, así como a la continuidad de la educación preescolar y primaria. La información presentada se complementa con datos estadísticos y análisis de los detalles de la adaptación a las instituciones educativas de los estudiantes de primaria en algunos países del espacio postsoviético.
Palabras clave:
Adaptación, escuela, primer grado, éxito, eficiencia, educación, preparación, familia.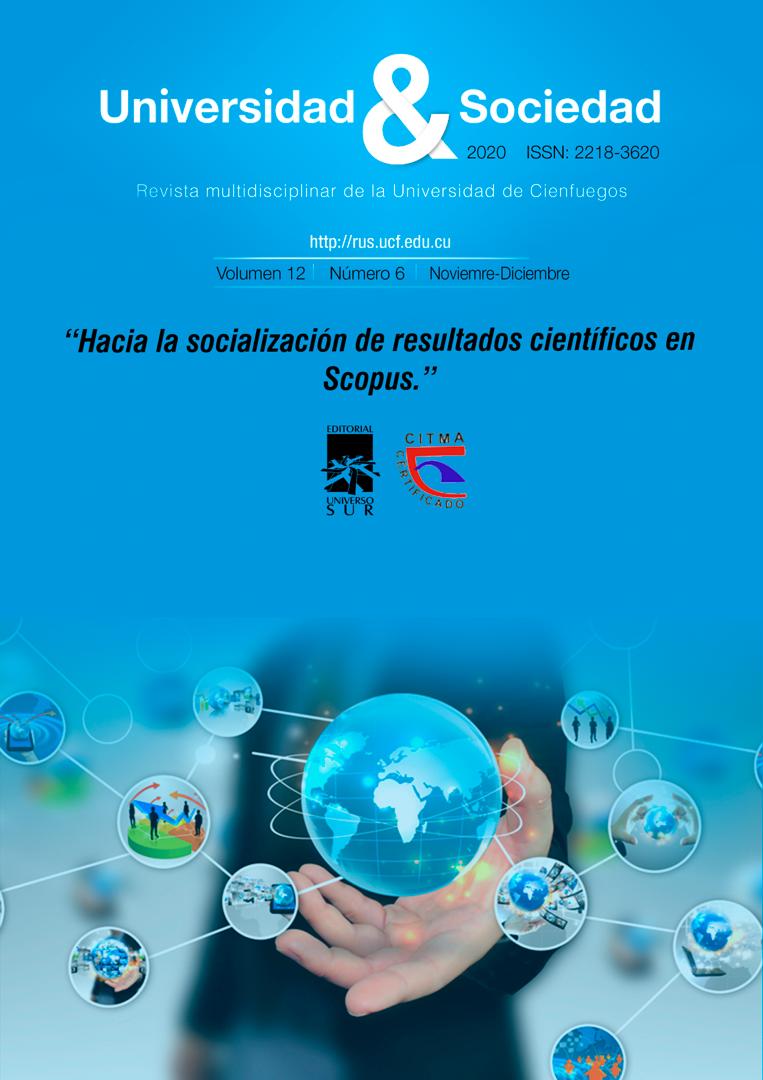 Cómo citar
Kyzy Alimuradova, A. F. (2020). Features of the psychological and pedagogical adaptation of students1st grade to study in a comprehensive school. Universidad Y Sociedad, 12(6), 404-410. Recuperado a partir de https://rus.ucf.edu.cu/index.php/rus/article/view/1861
Esta obra está bajo licencia internacional
Creative Commons Reconocimiento-NoComercial-SinObrasDerivadas 4.0
.
La editorial "Universo Sur", de la Universidad de Cienfuegos, publica el contenido de la Revista "Universidad y Sociedad" bajo una Licencia Creative Commons Atribución-NoComercial-SinDerivar 4.0 Internacional.
© Podrá reproducirse, de forma parcial o total, el contenido de esta publicación, siempre que se haga de forma literal y se mencione la fuente.