Teaching anti-crisis management accounting as a factor in ensuring sustainable economic development of enterprises in the context of cyclical processes in the economy
Resumen
The article starts from the understanding that the cyclical nature of economic development not only determines the crisis phenomena as the basic regularity of the functioning of socio-ecological and economic systems, but also establishes the vector of concentration of efforts to the main environmental factors, which acts as the main carrier of instability in global economic processes. The need for a detailed study of the influence of environmental factors on the operation of companies and the mechanism of development and managerial decision-making is extremely relevant in the conditions of a depressive state and a total decrease in production. It is clear that any economic environment, be it a crisis or economic growth situation, needs completely different principles and tools for the strategic management of business entities. This makes it necessary to continue developing the methodology of development sustainability and, in our case, management accounting in the unstable environment. The circumstances discussed above indicate the existence of serious contradictions between the degree of development of effective management accounting technologies and tools, on the one hand, and the imperfection of their content for use in crisis conditions in business management, on the other.
Keywords:
Economic crises, teaching methods of management, teaching the methods of accounting and analytical support for management, strategic management, sustainable development.
RESUMEN
En el artículo se parte del entendimiento de que el carácter cíclico del desarrollo económico no solo determina los fenómenos de crisis como la regularidad básica del funcionamiento de los sistemas socioecológicos y económicos, sino que también establece el vector de concentración de esfuerzos a los principales factores ambientales. , que actúa como principal portador de inestabilidad de los procesos económicos globales. La necesidad de un estudio detallado de la influencia de los factores ambientales en el funcionamiento de las empresas y el mecanismo de desarrollo y toma de decisiones gerenciales es extremadamente relevante en las condiciones de un estado depresivo y una disminución total de la producción. Está claro que todo entorno económico, ya sea una situación de crisis o de crecimiento económico, necesita principios y herramientas completamente diferentes para la gestión estratégica de las entidades comerciales. Esto hace necesario seguir elaborando la metodología de la sostenibilidad del desarrollo y, en nuestro caso, la contabilidad de gestión en el entorno inestable. Las circunstancias discutidas anteriormente indican la existencia de serias contradicciones entre el grado de desarrollo de tecnologías y herramientas eficaces de contabilidad de gestión, por un lado, y la imperfección de su contenido para su uso en condiciones de crisis en la gestión empresarial, por otro.
Palabras clave:
crisis económicas, enseñanza de métodos de gestión, enseñanza de los métodos de contabilidad y apoyo analítico para la gestión, gestión estratégica, desarrollo sostenible.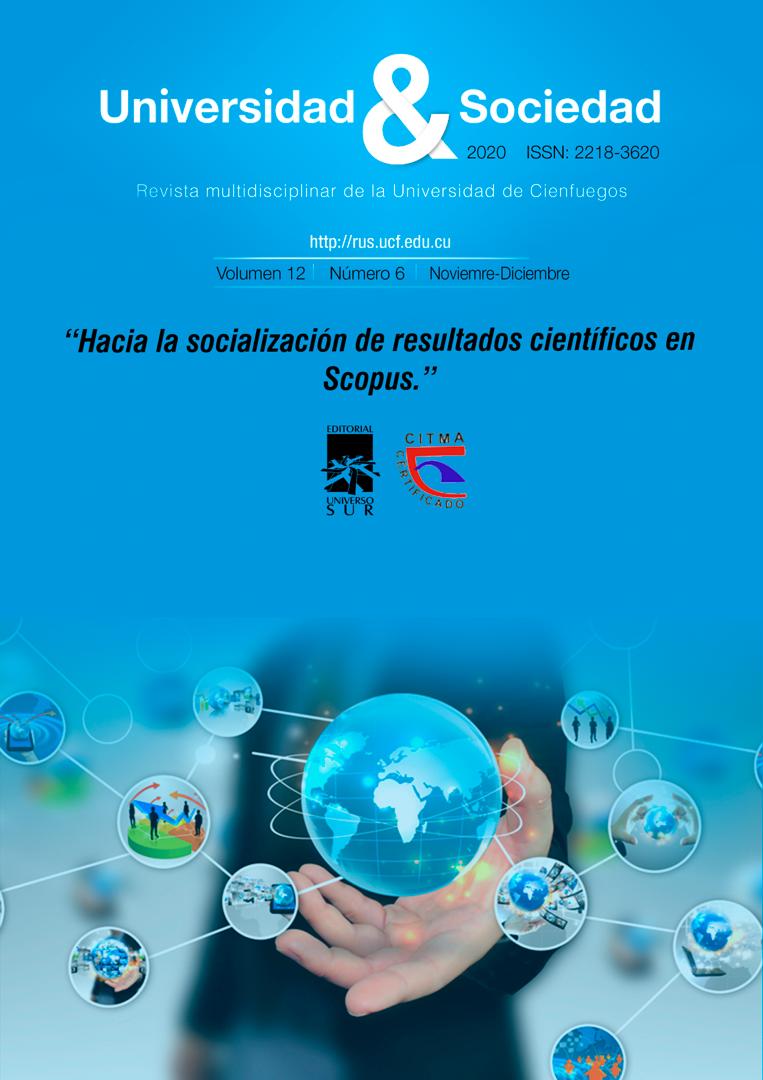 Cómo citar
Aleksandrovna Dubinina, M., Vassilievna Olisaeva, A., Sergeevna Morozkina, S., Kureishovna Tochieva, L., & Khashauovich Molamusov, Z. (2020). Teaching anti-crisis management accounting as a factor in ensuring sustainable economic development of enterprises in the context of cyclical processes in the economy. Universidad Y Sociedad, 12(6), 147-152. Recuperado a partir de https://rus.ucf.edu.cu/index.php/rus/article/view/1825
Esta obra está bajo licencia internacional
Creative Commons Reconocimiento-NoComercial-SinObrasDerivadas 4.0
.
La editorial "Universo Sur", de la Universidad de Cienfuegos, publica el contenido de la Revista "Universidad y Sociedad" bajo una Licencia Creative Commons Atribución-NoComercial-SinDerivar 4.0 Internacional.
© Podrá reproducirse, de forma parcial o total, el contenido de esta publicación, siempre que se haga de forma literal y se mencione la fuente.